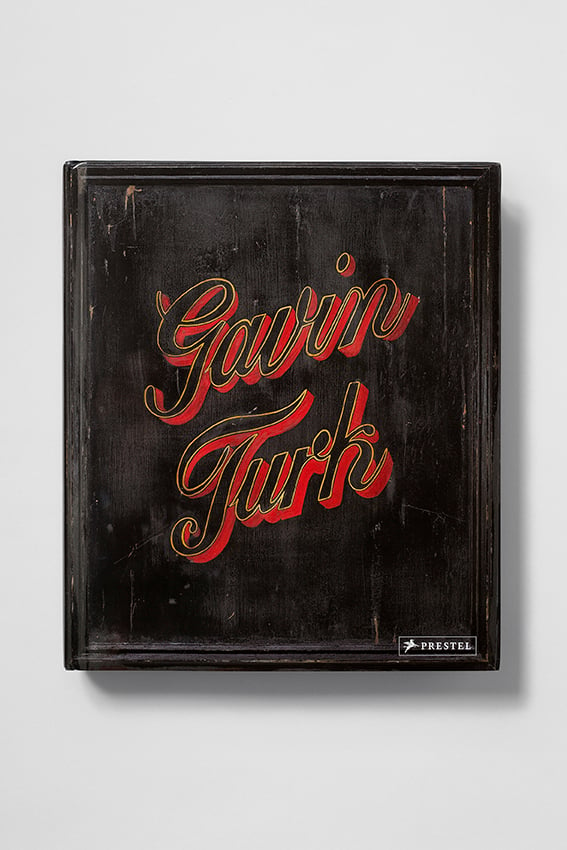 Gavin Turk
Gavin Turk
2013
Texts by Judith Collins and Iain Sinclair
29 x 24,5 cm - 11 3/8 x 9 5/8 inches
400 pages
Hardcover
English
Published by Prestel
ISBN: 978-3-7913-4834-6
Assembled under the artist's direction, this first major book on the work of Gavin Turk showcases over two decades of extraordinary sculptures, digital prints and installation pieces.
Although he is often identified with the YBA (Young British Artist) movement of the mid-1990s, Gavin Turk has pioneered many forms of contemporary sculpture including painted bronze, waxwork, recycled objects and the use of ephemeral materials in art. His installations and sculptures deal with the issues of authorship, authenticity and identity. Featuring numerous color illustrations, the volume includes Turk's major works since the early 1990s as well as two essays, one giving academic and historical context to his artistic practice and the other discussing the artist's work under the umbrella of psychogeography, including the impact of the city of London on Turk's persona.
Judith Collins is an international authority on sculpture and the author of numerous books, including The Origins of the Romanesque; Eric Gill: The Sculpture; Andy Goldsworthy: Midsummer Snowballs, and Sculpture Today, along with several exhibition catalogs. She lectures extensively throughout Europe and the US.
Iain Sinclair is a British writer and filmmaker. His novel Downriver won the James Tait Black Memorial Prize. He is currently at work on a study of the psychogeography of London.