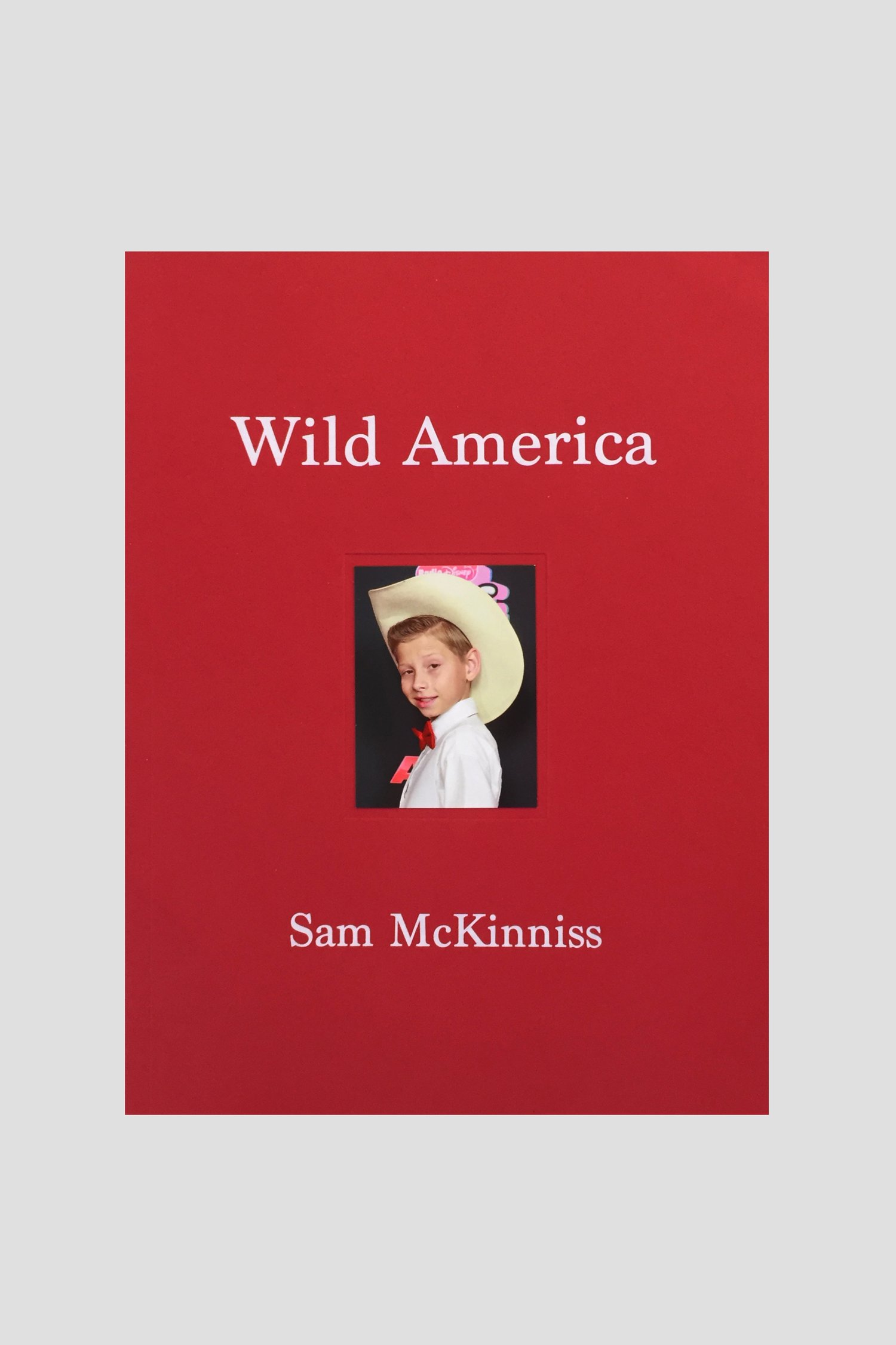 Sam McKinniss - Wild America
Sam McKinniss
Wild America
2020
30.5 x 23 cm - 12 1/8 x 9 1/8 in
Softcover
English
JTT & Almine Rech
ISBN 978-0-578-63620-7
Published by JTT & Almine Rech to commemorate Sam McKinniss' exhibition 'Jonathan Taylor Thomas' held at JTT, New York, from February 12 to March 22, 2020.
Sam McKinniss sources his works from images of recent pop cultural phenomena he finds using Google Image Search, such as the much celebrated and widely discussed portrait of Prince, painted and exhibited in New York immediately following the beloved pop star's untimely death. He is inspired by themes or narratives focusing on romance or tragedy, beauty, perversion, innocence and its destruction. Most often his paintings are portraits of celebrities such as movie stars and musicians, while at other times he finds landscapes or animals as suitable subject matter.
"[I'm] trying to tell some kind of almost cinematic story, and trying to cast it with characters who suit whatever mood I'm in."
Sam McKinniss.