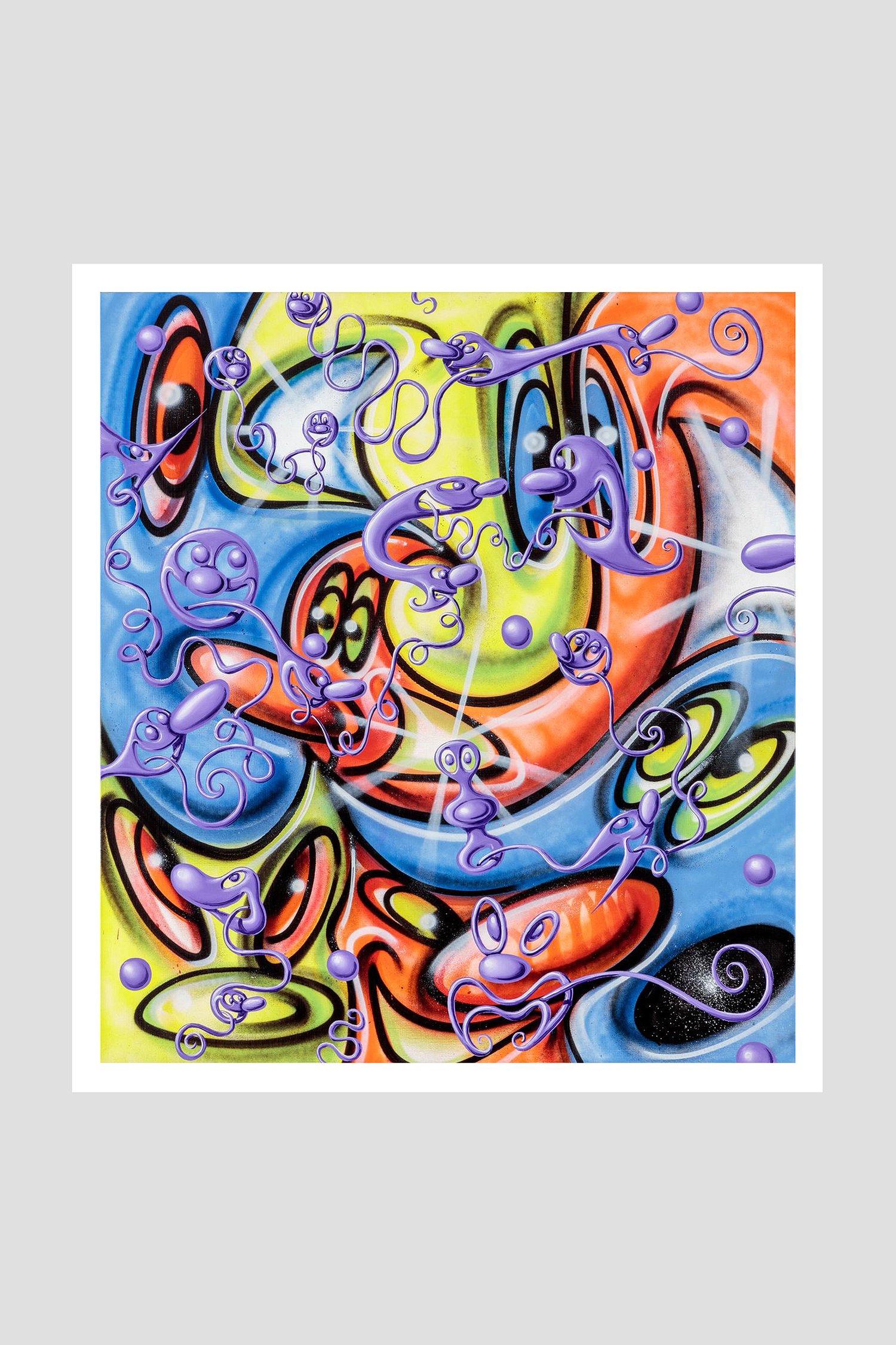 €
1,000.00 -
€
1,210.00
Sold out
Kenny Scharf - Lingua Amarrada
Kenny Scharf
Lingua Amarrada
2020⁣⁣⁣
Archival pigment print on cotton paper
80 x 72.5 cm - 31 1/2 x 28 1/2 inches
Edition of 75 + 20 AP
Signed and numbered on the front
Almine Rech Editions is pleased to present the limited edition print 'Lingua Amarrada' by Kenny Scharf, our first limited edition collaboration with the artist.

Through ecstatic compositions and a dazzling color palette, Kenny Scharf presents an immersive viewing experience that is both intimate and fresh. Scharf's multifaceted practice—spanning painting, sculpture, installation work, murals, performance and fashion—reflects his dedication to the creation of dynamic forms of art that deconstruct existing artistic hierarchies, echoing the philosophy of Pop artists. Yet Scharf's artistic significance expands beyond the art historical terrain of Pop Art; the artist instead coined the term "Pop Surrealist" to describe his one-of-a-kind practice.
SOLD-OUT: Please contact theshop@alminerech.com for waiting list on cancelled orders
____
Buyer agrees to sign full Terms & Conditions
PRE-ORDER: Shipping mid-January 2021
MAXIMUM 1 PRINT PER PRE-ORDER
MULTIPLE ORDERS WILL ONLY PARTIALLY BE REFUNDED
Print may vary slightly from image.
- Terms & Conditions
The buyer agrees that he will not sell, convey, transfer, lease, lend or otherwise dispose of the artwork, during a period of 24 months starting from the date of purchase.
Check our full T&C page or contact theshop@alminerech.com for additional information.
Select applicable taxes option | shipping costs calculated at checkout.
*Taxes - European Union
Price including VAT - EU customers are subject to Belgian VAT.
*Non European Union
For customers outside the EU, local taxes and duty fees may apply and are at your expense. Please get in touch with your local customs office for more information.
Shipping, customs duties and taxes are at the buyer's expense. From the time the artwork leaves the premises of the gallery, the buyer is liable for insurance of the work and third-party individuals. Shipping flat, including cardboard portfolio.
Follow @alminerecheditions and tag us on Instagram to receive a gift on your next purchase!