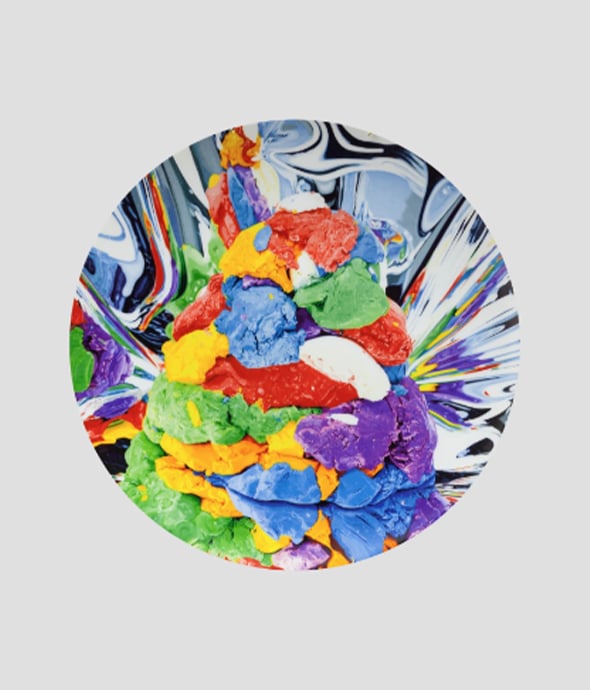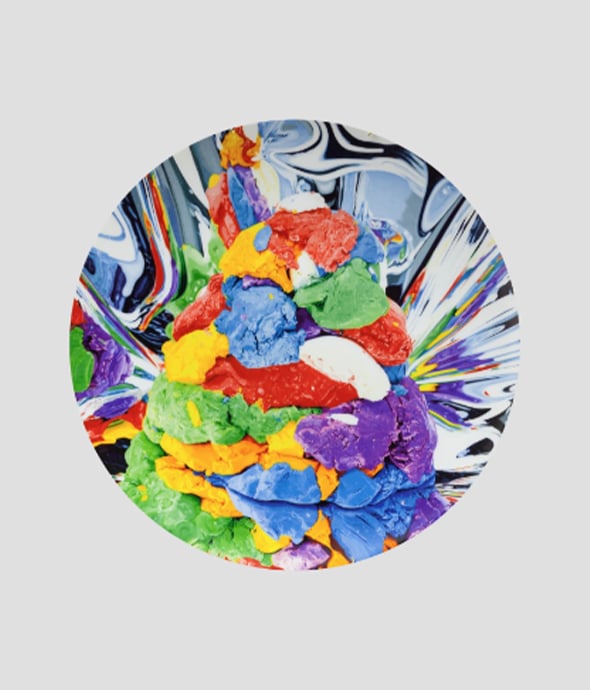 Jeff Koons - Play-Doh
by Jeff Koons
€560.00 - €670.00
Jeff Koons
Play-Doh, 2014
Porcelain, white, screenprint
Ø 31 cm, 12,2 Inches
Edition of 2500
Signed in the print and numbered in the porcelain on the back, with a certificate from the Bernardaud factory.
Manufactured by Bernardaud, Limoges, France
____
Price excluding taxes | shipping costs will be at your charge.
Crating, transportation, customs duties, taxes and insurance costs are at the buyer's expense. From the time the artwork leaves the premises of the gallery, the buyer is liable for insurance of the work and third-party individuals.
Contact [email protected] for further information.
____
'Play-Doh' is part of the highly acclaimed Celebration series which relates to the cyclical year (birthdays, holidays, seasons, etc.) and a more general celebration of the cycle of life and values like innocence, pleasure, and suspension of judgment. The image references, Play-Doh (1995-2008), a large-scale oil painting depicting a mound of Play-Doh against a reflective Mylar background, refracting the shapes and colors, creating a limitless spectrum of colors and textures. Koons wanted the Celebration paintings to be as objective as possible, a universal experience where everyone would see the same thing.