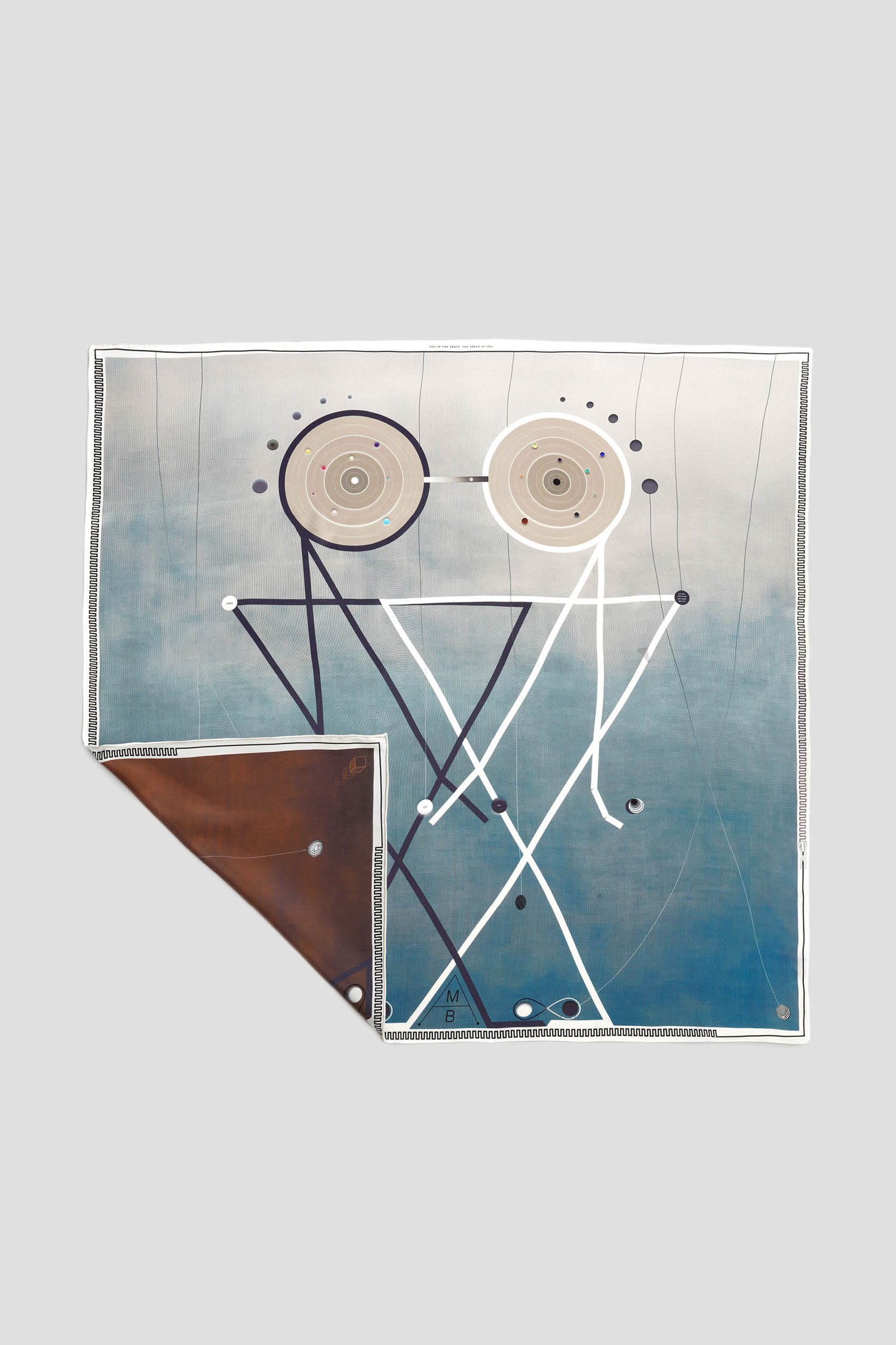 Matthias Bitzer - you in the space; the space in you
Matthias Bitzer
you in the space; the space in you
2022
Silk scarf made of 100 % mulberry silk
Double-side printed
88 x 88cm
34 1/2 x 34 1/2 in
Edition of 200 + 5 AP
Signed and numbered certificate
All orders are delivered in a box designed by the artist
Almine Rech Editions is pleased to present its first clothing collaboration with artist Matthias Bitzer and Bidder Edition. The limited edition is launched on the occasion of the artist's sixth solo exhibition with the gallery and his first exhibition in China: 'you in the space; the space in you' on view from February 25 until March 31, 2022.
In his works, the Berlin-based artist Matthias Bitzer combines drawing, painting and sculpture into an experiential space exploring history and identity. His works have become increasingly multi-layered over the years while maintaining their focus on the construction of memory and the reconstruction of reality. The source of inspiration and scope of his pieces involve historical personalities and references from Euclidean geometry to Emily Dickinson that have frequently slipped into outsider positions. In his dramaturgically precise, carefully composed installations, the artist offers dynamic visual networks that bridge gaps in our perception of time and space.
____
Item may vary slightly from image.
Dry clean only. If needed, iron on low temperature to remove any wrinkles or creases.
Select applicable taxes option | shipping costs calculated at checkout.
*Taxes - European Union
Price including VAT - EU customers are subject to Belgian VAT.
*Non European Union
For customers outside the EU, local taxes and duty fees may apply and are at your expense. Please get in touch with your local customs office for more information.
Shipping, customs duties and taxes are at the buyer's expense.
For additional information please get in touch via e-mail to theshop@alminrech.com