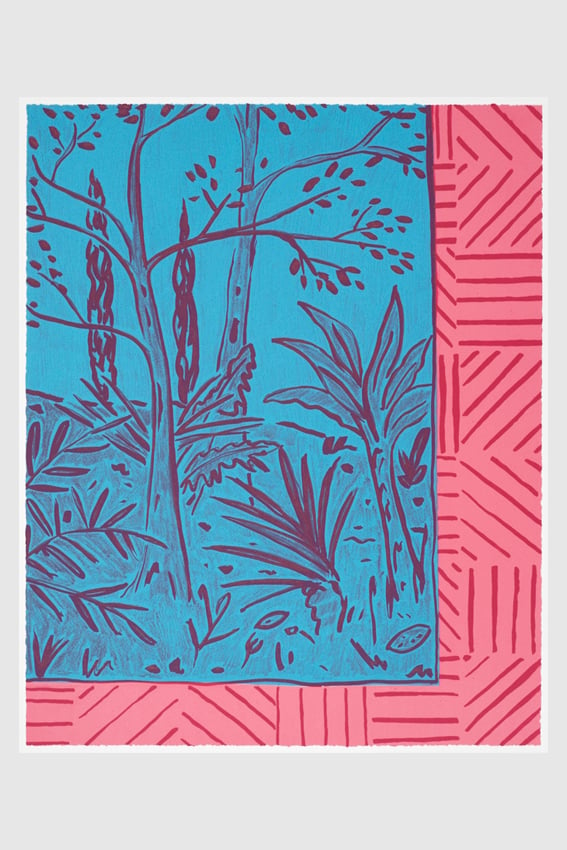 John McAllister - moonbright beckoning
John McAllister
moonbright beckoning
2014
lithographic print
50 x 40 cm, 19 5/8 x 6 1/4 x 9 5/8 inches (Unframed)
Edition of 40
Numbered, dated and signed by the artist on the reverse
Counter editions
Framing on Request : theshop@alminerech.com
---------------------------------------------------------
SHIPPING COSTS WILL BE AT YOUR CHARGE
Contact theshop@alminerech.com for further information.
Crating, transportation, customs duties, taxes and insurance costs are at the buyer's expense. From the time the artwork leaves the premises of the gallery, the buyer is liable for insurance of the work and third-party individuals.
---------------------------------------------------------
The influences of French masters such as Matisse, Bonnard, or Braque during his fauvist period reveal John McAllister's obsession with the spectral qualities of light and its capture. The vibrant palette concentrated on a close range of colors (often lavenders, reds and purples) produces a distinctive and luxuriant blast. In his large-scale paintings and panoramas, the dualism of flat picture surface and illusionistic depth upsets traditional perspective. Against backgrounds of geometric or foliate patterns that suggest exotic textiles, ersatz wallpaper or other artworks, each work depicts a still life, landscape or decorative interior often elegant yet bordering on the decadent. Opening a window which is simultaneously poetic and metaphoric, John McAllister is playing both the role of contemporary viewer and artist.