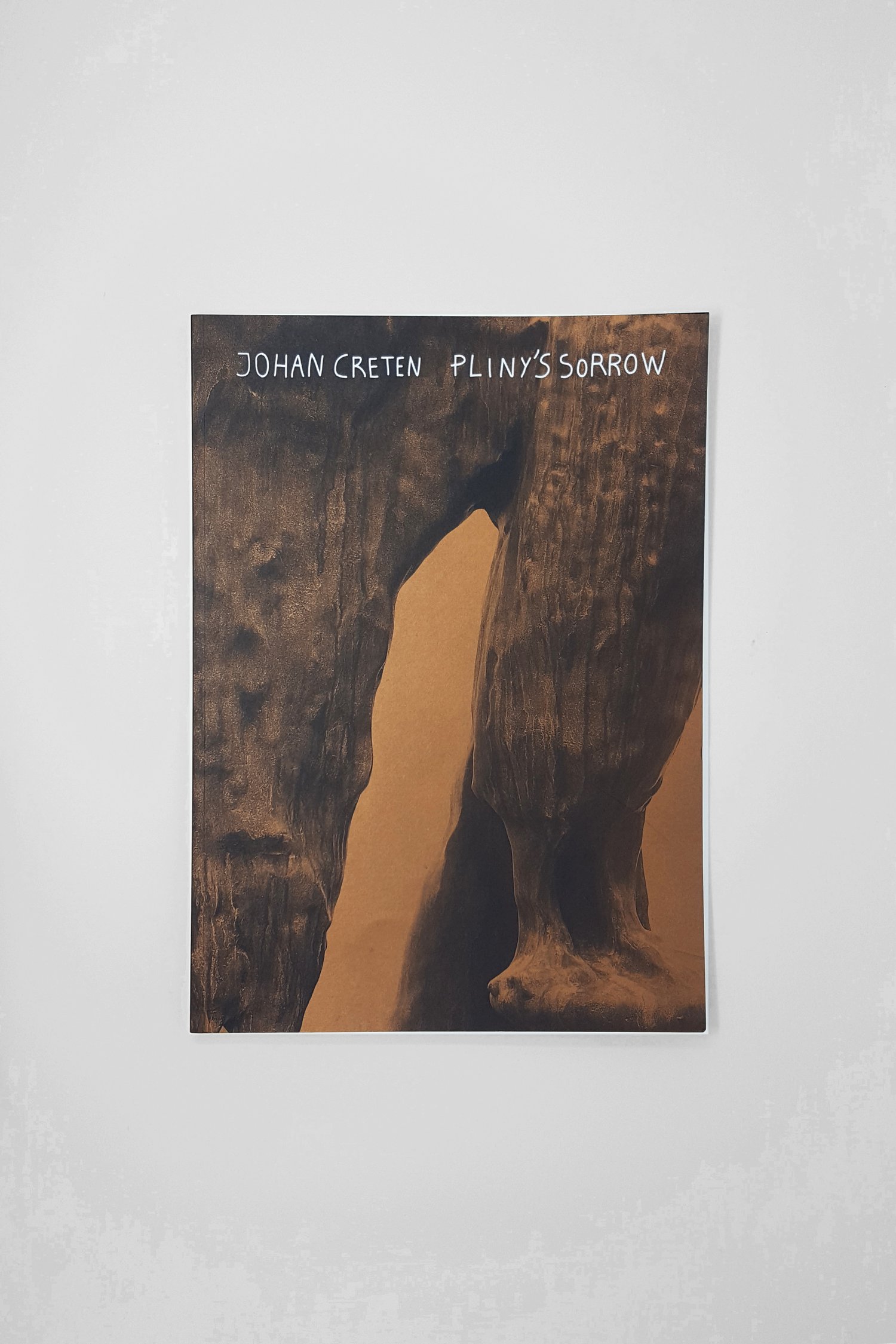 Johan Creten - Pliny's Sorrow
Johan Creten
Pliny's Sorrow
2011
Text by Christopher Moonery
Photographs by Kristien Daem
Published in conjunction with the exhibition 'Pliny's Sorrow - Johan Creten' Almine Rech Gallery / Brussels, May 20 - July 23, 2011
32,5 x 23,5 cm
12 3/4 x 9 1/4 inches
112 pages
English
Edition of 700
Almine Rech Gallery Editions
ISBN 978-2-930573-06-9
PLINY'S SORROW is comprised of nine enigmatic bronzes, eight of which were specifically created for the exhibition. Creten, best known for virtuosic works in kiln-fired ceramics, particularly his flowering Odore di Femmina busts in terracotta, is also a master of lost-wax foundry casting in bronze.
The title is borrowed from the largest work in the exhibition — an eagle-like bird, its giant wings stretched out and broken, its roughly hewn back hollowed out. The totemic monolith, at once heroic and melancholic, obliquely illustrates a passage from Pliny the Younger:
Creten's sculptures are neither monuments nor anti-monuments: the memorializing, restorative and triumphal power of public art, its ability to make us forget sorrow, remember loss and celebrate all that is glorious and grand, is at once destabilized and enriched. With each circling, readings abound, meanings proliferate. The eagle, a familiar figure in Creten's oeuvre, resonates with symbolic and political charge, and with pathos. Solid and imposing from the front, rising majestically on a classically turned base to a height of four and half meters and equally wide, yet seen from another angle, it is mere bulk, a fragile shell, abstracted and worn out.
The solid and the ephemeral, forged in massive, enduring bronze — this is Creten's most remarkable achievement.
Born in Sint-Truiden, Belgium in 1963, Johan Creten lives and works in Paris. In 2009 he was nominated for the Flemish Culture Prize. A Prix de Rome recipient in 1996, he has taught in the United States, Holland, Belgium and France, and his works are in public and private collections around the world.