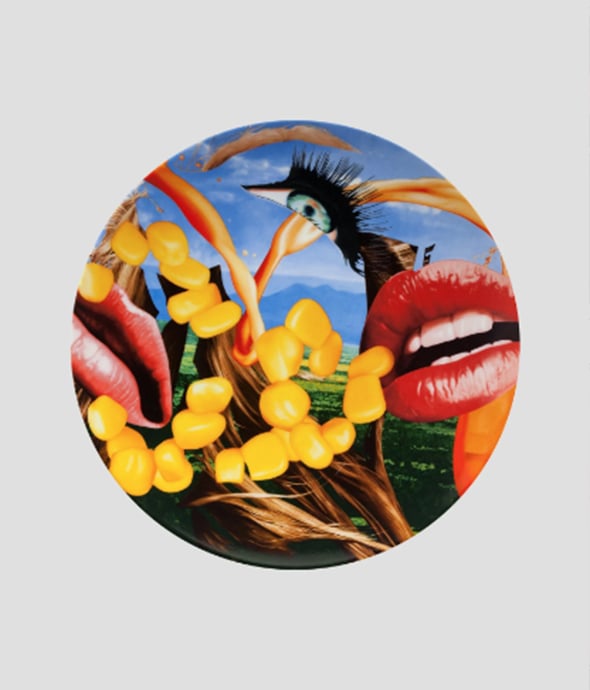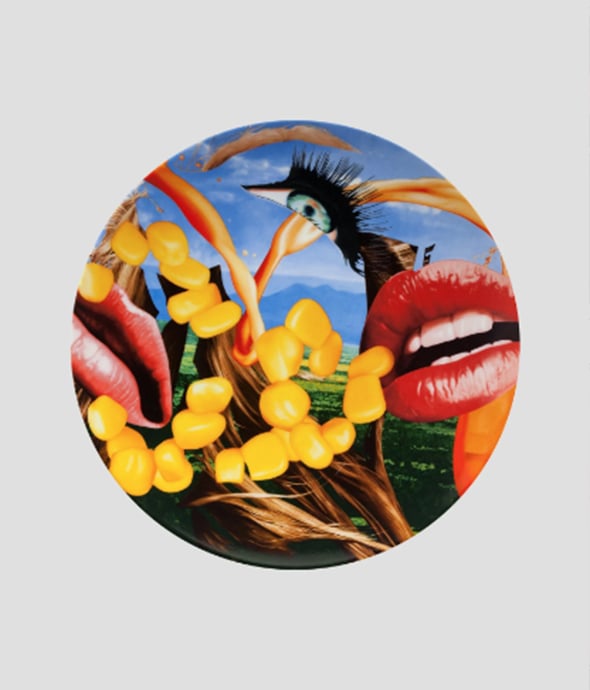 Jeff Koons - Lips
by Jeff Koons
€560.00 - €670.00
Jeff Koons
Lips, 2012
Porcelain, white, screenprint
Ø 31 cm, 12,2 Inches
Edition of 2500
Signed in the print and numbered in the porcelain on the back, with a certificate from the Bernardaud factory.
Manufactured by Bernardaud, Limoges, France
____
Lips is a large-scale painting from Jeff Koons's series Easyfun-Ethereal featuring lush food and fashion imagery floating against a pastoral background. The lustrous, lipstick covered lips, locks of hair, corn kernels, and fruit slices, and peach colored liquid are computer-scanned reproductions taken from magazine advertising and the artist's personal photographs, combining familiar yet sometimes unrelated images to create a surreal layered painting rendered with photo-realist perfection. Koons compresses his imagery into the foreground of his works, treating his subjects as purposefully flat, opaque images that seem to deny any specific social critique or psychological implications. Instead, his imagery, which is drawn from pop culture to art historical references, emphasizes acceptance and celebrates the sensuality and amazement that can be wrought from all of life's visual experiences.
____
Select applicable taxes option | shipping costs calculated at checkout.
Taxes - European Union & UK
Price including Belgian VAT - EU customers are subject to Belgian VAT.
Non European Union
For customers outside the EU, local taxes and duty fees may apply and are at your expense. Please get in touch with your local customs office for more information.
Shipping, customs duties, taxes and insurance costs are at the buyer's expense. From the time the artwork leaves the premises of the gallery, the buyer is liable for insurance of the work and third-party individuals.
Contact the[email protected] or check our T&C for additional information.