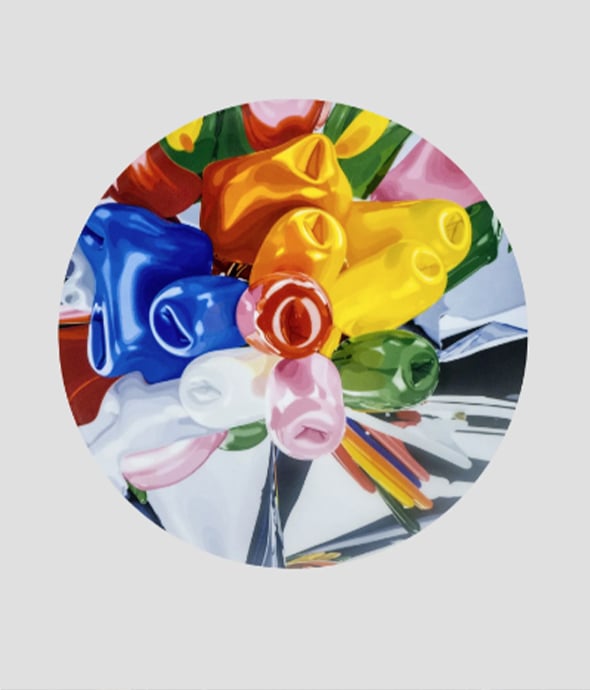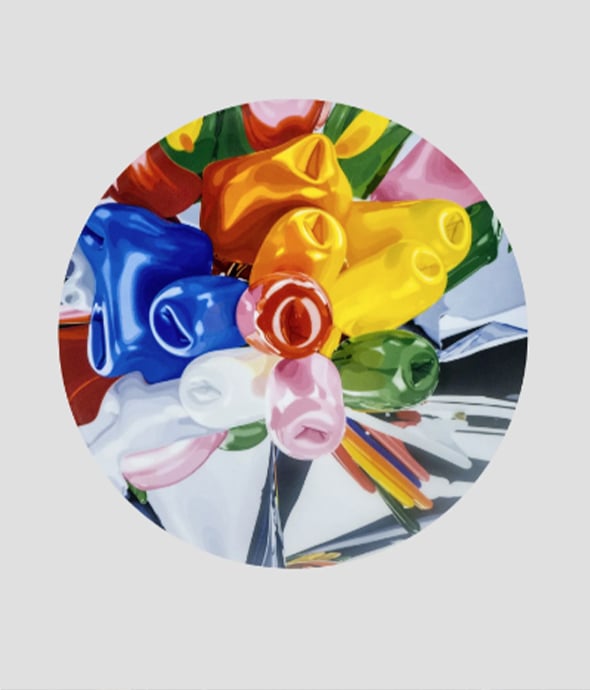 Jeff Koons - Tulips
by Jeff Koons
€560.00 - €670.00
Jeff Koons
Tulips, 2012
Porcelain, white, screenprint
Ø 31 cm, 12,2 Inches
Edition of 2500
Signed in the print and numbered in the porcelain on the back, with a certificate from the Bernardaud factory.
Manufactured by Bernardaud, Limoges, France
____
Price excluding taxes | shipping costs will be at your charge.
Crating, transportation, customs duties, taxes and insurance costs are at the buyer's expense. From the time the artwork leaves the premises of the gallery, the buyer is liable for insurance of the work and third-party individuals.
Contact [email protected] for further information.
____
'Tulips' is part of the highly acclaimed Celebration series, which relates to the cyclical year (birthdays, holidays, seasons, etc.) and a more general celebration of the cycle of life and values like innocence, pleasure and suspension of judgment.
This image references 'Tulips', 1995-1998, a large-scale oil painting of a bouquet of balloon tulips against a reflective background, which was made of millions of shapes of color with hard edges and unleashes a kaleidoscopic cascade of color. 'Tulips' celebrates fertility, Spring, beauty, and romance. Koons wanted his Celebration series to be as objective as possible, so that everyone sees the same thing and shares a universal experience.
'It is about a calendar year and how we may perceive different things within the course of a year. You can look at the 'Tulips' painting or sculpture and maybe it will make you think of Spring. I have always enjoyed flowers. Since taking art lessons as a child, I have had flowers in my work. I always like the sense that a flower just displays itself. The viewer always finds grace in a flower. Flowers are a symbol that life goes forward.'
Jeff Koons