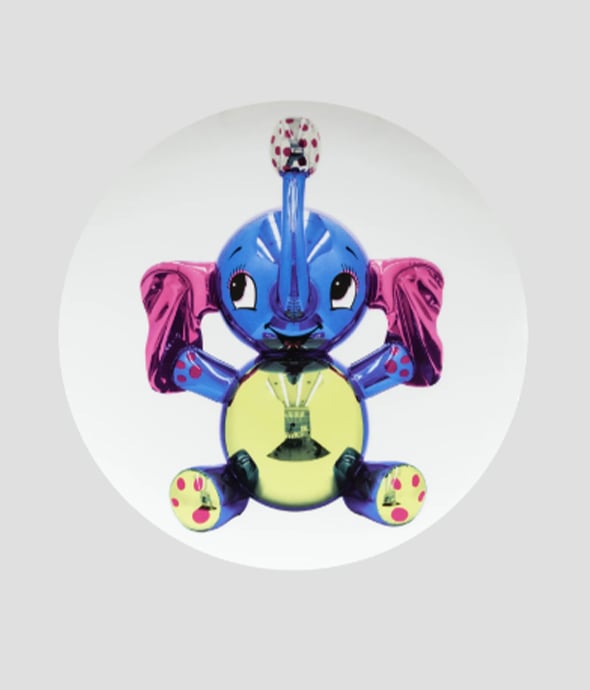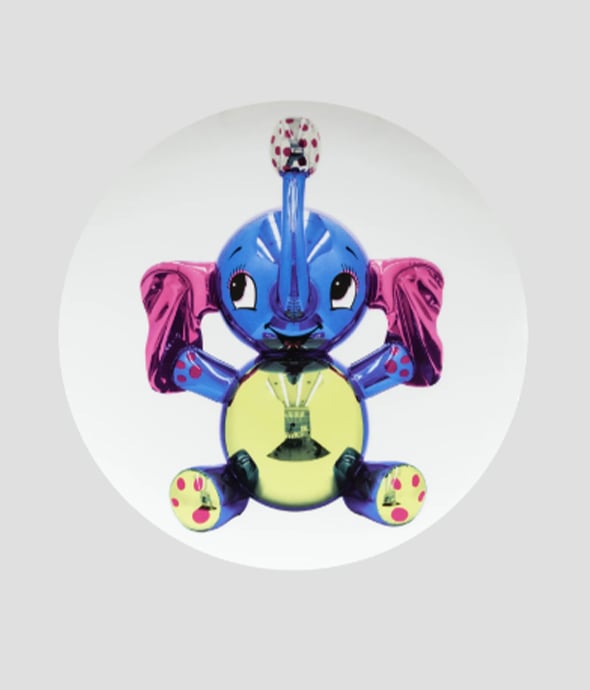 Jeff Koons - Elephant
by Jeff Koons
€1,023.00
Jeff Koons
Elephant, 2014
Porcelain, white, Screenprint
Ø 31,5 cm, 12,4 Inches
Edition of 2500
Signed in the print and numbered in the porcelain on the back, with a certificate from the Bernardaud factory
Manufactored by Bernardaud, Limoges, France
---------------------------------------------------------
SHIPPING COSTS WILL BE AT YOUR CHARGE
Contact [email protected] for further information.
Crating, transportation, customs duties, taxes and insurance costs are at the buyer's expense. From the time the artwork leaves the premises of the gallery, the buyer is liable for insurance of the work and third-party individuals.
---------------------------------------------------------
An inflatable elephant was one of the first inflatables Jeff Koons worked with when he first moved to New York as a young artist in the late Seventies. In 2003, Koons referenced the inflatable in his sculpture, Elephant, that is depicted on this limited edition Bernardaud plate. Initially chosen by Koons for its visual intensity, Elephant is a mirror-polished stainless steel sculpture with stencils of colors broken down to look like the original inflatable toy and applied in transparent color. Elephant comes after the Koons' Celebration series but also incorporates aspects of the iconic Rabbit from the Statuary Series in 1986.
The elephant is a common motif in the work of Jeff Koons. From its first appearance as an inflatable toy in his studio, the elephant form reoccurs in various forms in works such as a large-scale stainless steel sculpture within the Celebration series, a brightly colored Easyfun animal mirror, and imagery within the painting, Elephants, in the Easyfun-Etheral series.