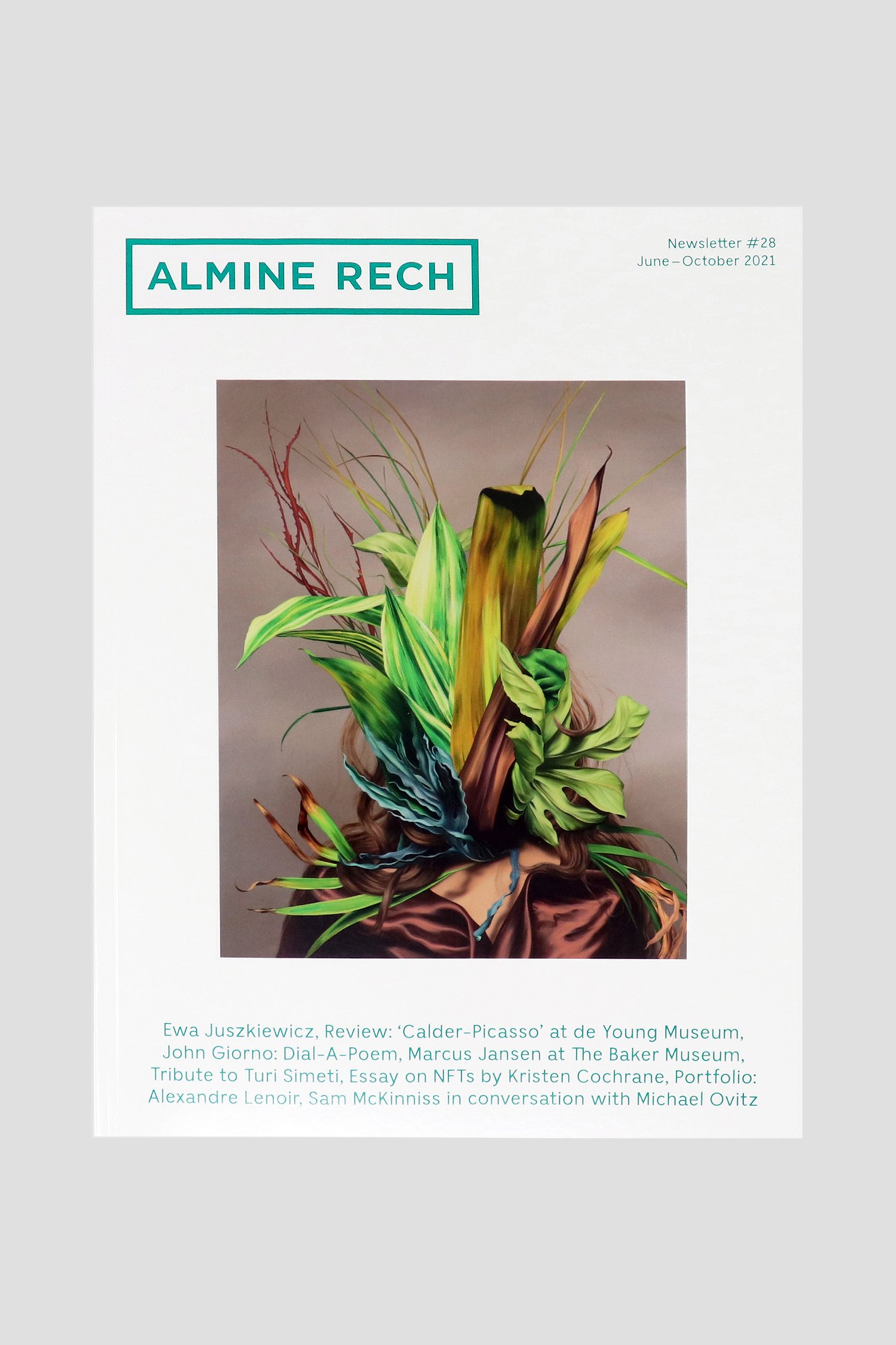 Almine Rech - Newsletter # 28
*AVAILABILITY*
Copies available in-store at our Almine Rech shops in Paris, Brussels, London, New York & Shanghai.
Almine Rech
Newsletter #28
June - October 2021
28 x 21 cm - 11 x 8 1/4 inches
240 pages
Softcover
English
Almine Rech Editions
Almine Rech's 'Newsletter #28' features Ewa Juszkiewicz, Review: 'Calder-Picasso' at de Young Museum, John Giorno: Dial-A-Poem, Marcus Jansen at The Baker Museum, Tribute to Turi Simeti, Essay on NFTs by Kristen Cochrane, Portfolio: Alexandre Lenoir, Sam McKinniss in conversation with Michael Ovitz and other news from the gallery's program. Includes a Javier Calleja collectible, limited edition of 1200.
* LIMITED TO 2 COPIES PER ORDER *
Almine Rech Editions reserves the right to cancel multiple orders.