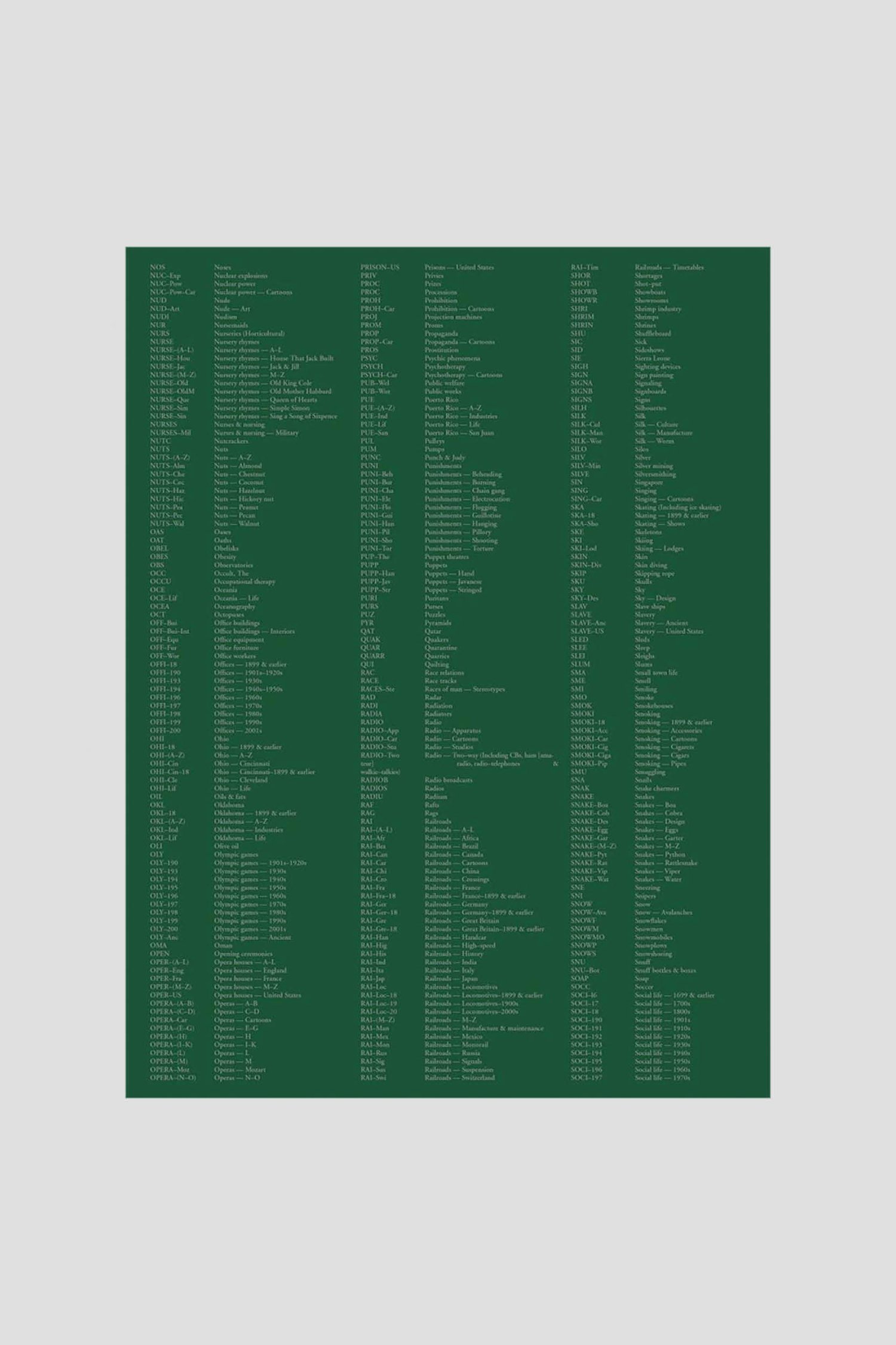 Taryn Simon - The Color of a Flea's Eye : The Picture Collection
Taryn Simon - The Color of a Flea's Eye : The Picture Collection
2015
33.6 x 25.4 cm
13 1/2 x 10 in
3kg
460 pages
442 illustrations, includes 57 tipped in plates, multiple gatefolds.
Hardcover
English
Published by Cahiers d'Art
ISBN: 9782851173140
Taryn Simon's The Color of a Flea's Eye presents a history of the New York Public Library's Picture Collection—a legendary trove of more than one million prints, photographs, postcards, posters and images from disused books and periodicals.
The 460-page book, printed on a variety of unique papers, features Simon's Picture Collection series created from the famous collection of images held at the New York Public Library. Taryn Simon worked on this project for over 8 years.
Taryn Simon (born 1975) is an American artist whose works combine photography, text and graphic design. Her practice involves extensive research, in projects guided by an interest in systems of categorization and classification. Taryn Simon has been the subject of monographic exhibitions at Ullens Center for Contemporary Art, Beijing (2013); The Museum of Modern Art, New York (2012); Tate Modern, London (2011); Neue Nationalgalerie, Berlin (2011); and Whitney Museum of American Art, New York (2007). Her work is in the permanent collections of The Metropolitan Museum of Art, Tate Modern, Whitney Museum of American Art, Centre Georges Pompidou and Museum of Contemporary Art, Los Angeles, and was included in the 54th Venice Biennale in 2011 and the Carnegie International in 2013. She is a graduate of Brown University and a Guggenheim Fellow. Simon lives and works in New York.