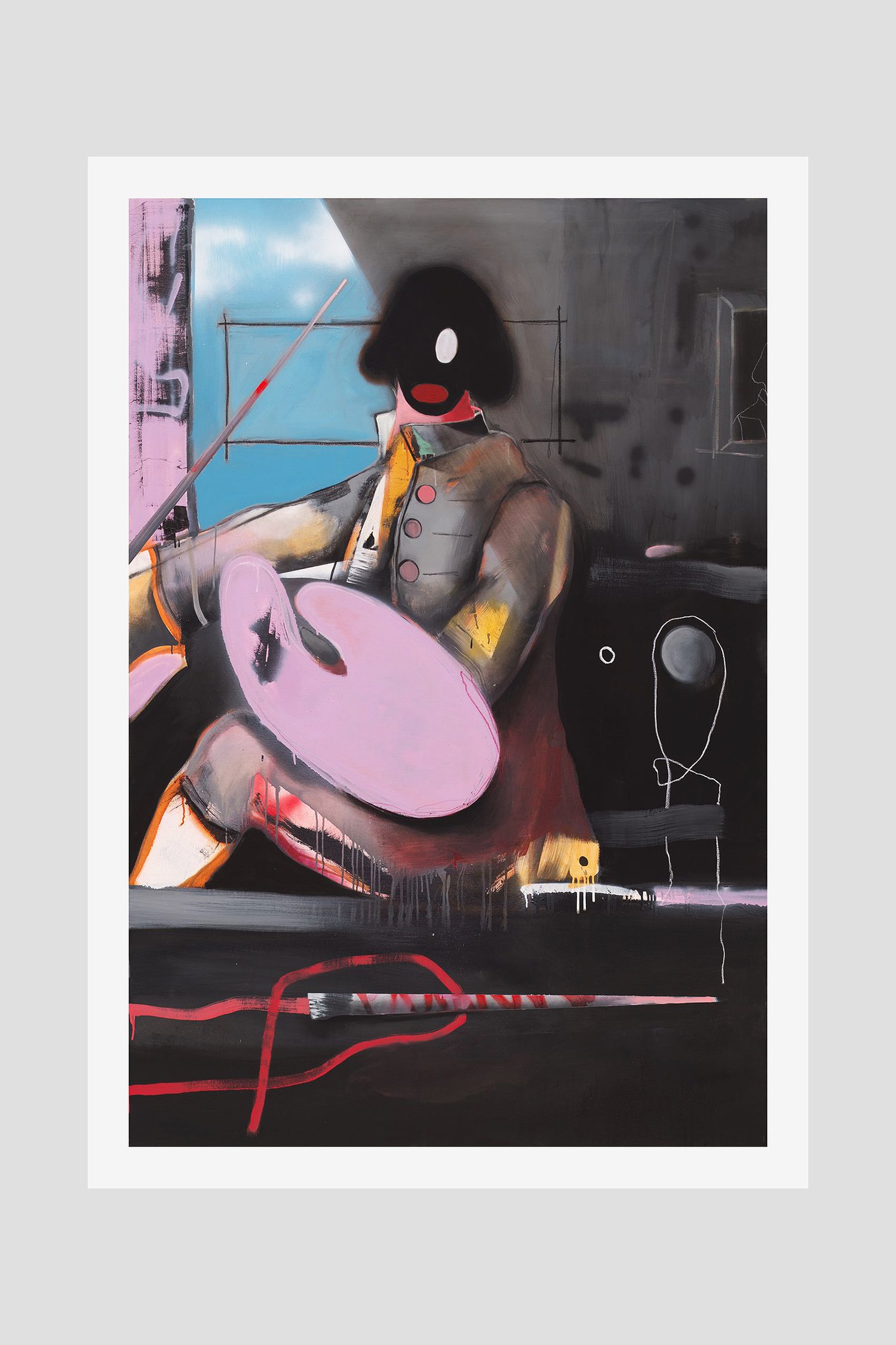 PRE-ORDER / Marcus Jansen - Soldier of the Avant-garde
SOLD-OUT: Please contact theshop@alminerech.com for waiting list on cancelled orders
Marcus Jansen
Soldier of the Avant-garde
2021
Archival pigment print on cotton paper
90 x 64 cm - 35 3/8 x 25 1/4 in
Edition of 75 + 20 APs
Signed and numbered on the front
Almine Rech Editions is pleased to present the first limited edition collaboration with artist Marcus Jansen, titled 'Soldier of the Avant-garde'.
Through his colorful and expressive brushwork, Marcus Jansen documents the human condition critically, socially, and politically and invites the viewer to engage in the reflection.
In 2012, Jansen launched a new series that he named Faceless. The series is a departure from Jansen's post-apocalyptic dystopian urban environments. His work challenges the traditional stylized rules that have governed the genre and creates a new form of portraiture while investigating structures of power and anonymity.
____
Shipping December 2021
FREE SHIPPING : When purchasing 'Soldier of the Avant-garde' by Marcus Jansen + any other item from the Shop - use code 'MARCUSJANSEN' at checkout!
- MAXIMUM 1 PRINT PER PRE-ORDER
Multiple orders will automatically be refunded
Print may vary slightly from image.
Select applicable taxes option | shipping costs calculated at checkout.
*Taxes - European Union
Price including VAT - EU customers are subject to Belgian VAT.
*Non European Union
For customers outside the EU, local taxes and duty fees may apply and are at your expense. Please get in touch with your local customs office for more information.