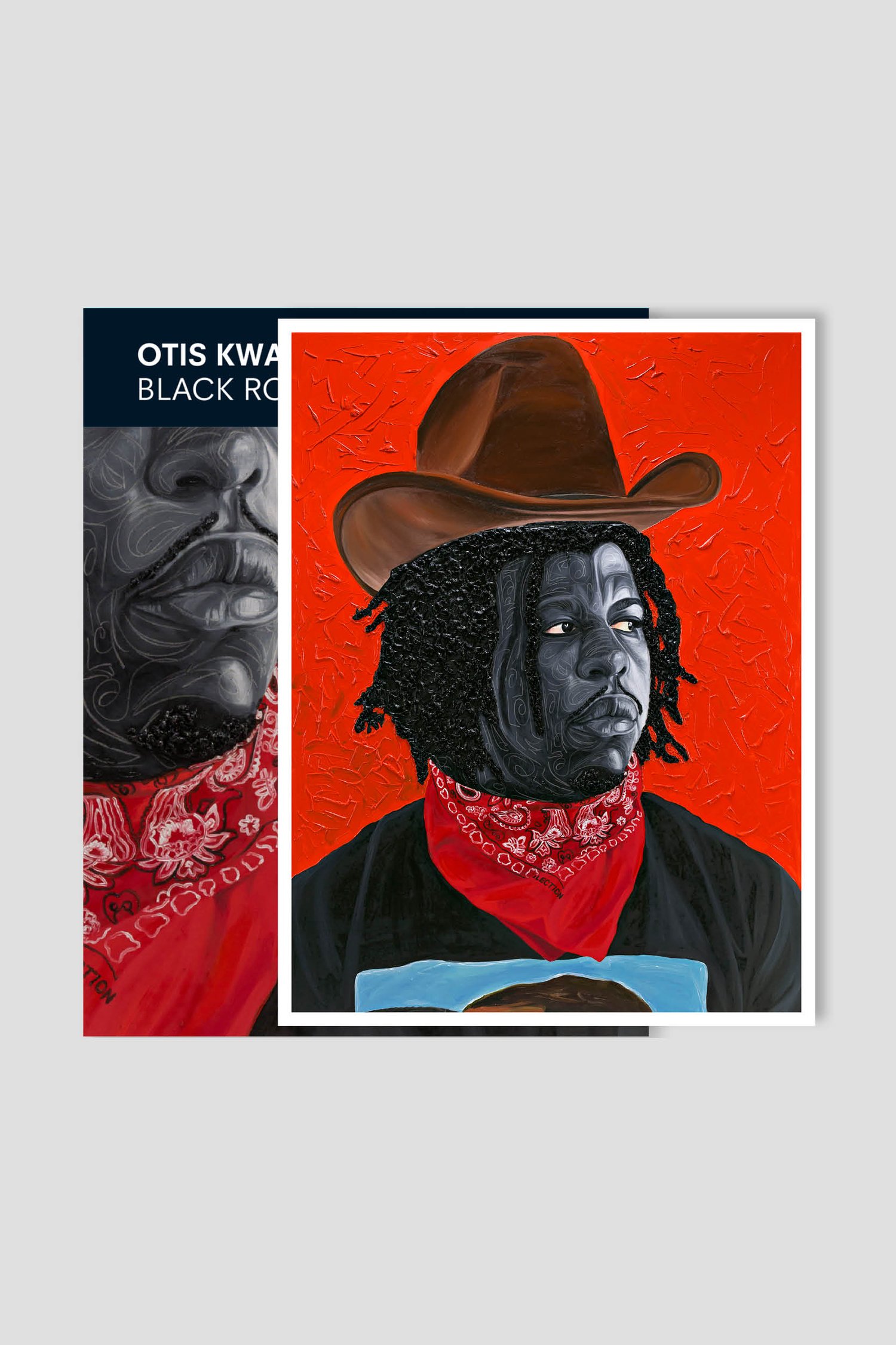 Pre-Order / Otis Kwame Kye Quaicoe - Black Rodeo (Special Edition)
Otis Kwame Kye Quaicoe
Black Rodeo (Special Edition)
2022
Book: 27.5 x 21.5 cm - 11 x 8 1/2 in
Print: 25 x 20 cm - 10 x 8 in
168 pages
Hardcover, archival pigment print
English/French
Edition of 50
Almine Rech Editions
ISBN: 978-2-930573-43-4
Almine Rech Editions is thrilled to present the special edition 'Black Rodeo' by Otis Kwame Kye Quaicoe. Published in conjunction with the artist's new catalog 'Black Rodeo' and the artist's debut European solo exhibition, BLACK RODEO: Cowboys of the 21st Century, held between March 10 and April 16, 2022 at Almine Rech Brussels.
Each special edition book comes along with Otis Kwame Kye Quaicoe's print 'Jon Gray' - an edition of 50, signed and numbered by the artist.
____
Estimated delivery date / May 2022
Maximum 2 special editions per order
Print may vary slightly from image.
Select applicable taxes option | shipping costs calculated at checkout.
*Taxes - European Union
Price including VAT - EU customers are subject to Belgian VAT.
*Non European Union
For customers outside the EU, local taxes and duty fees may apply and are at your expense. Please get in touch with your local customs office for more information.
Shipping, customs duties and taxes are at the buyer's expense.
For additional information please get in touch via e-mail to theshop@alminrech.com