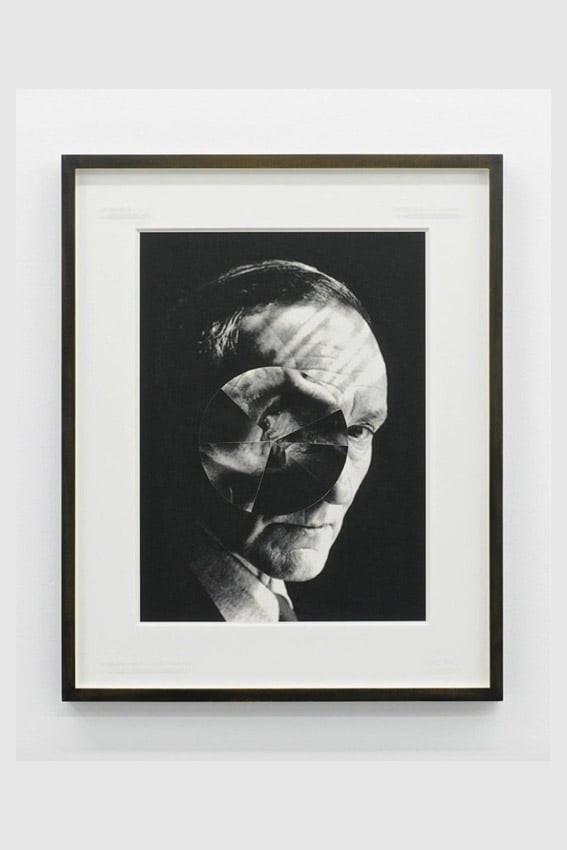 Matthias Bitzer - Untitled (2)
Matthias Bitzer
Untitled (2)
2010
Handmade collage & Engravings
51,5 x 41,5 cm, 20 1/4 x 16 3/8 inches (framed)
Unique collage and engraving of an edition of 10
Signed and numbered by the artist
Framing included
---------------------------------------------------------
SHIPPING COSTS WILL BE AT YOUR CHARGE
Contact theshop@alminerech.com for further information.
Crating, transportation, customs duties, taxes and insurance costs are at the buyer's expense. From the time the artwork leaves the premises of the gallery, the buyer is liable for insurance of the work and third-party individuals.
---------------------------------------------------------
Matthias Bitzer works across media—including sculpture, drawing, collage, photography, and sound—to produce elegant, enigmatic works that explore how history, identity, and even reality itself are constructed. His works often center upon early 20th-century historical figures with storied lives, such as Berthold Brecht, Kurt Weill, Lotte Lenya, and Emily Dickinson. "I used these emblematic figures as a starting point, as faces, actors in a space where the boundaries between fiction and reality are dissolved," he explains. In his paintings, Bitzer has intercut their portraits with geometric patterns and, in his sculptures, referenced parts of their biographies and works. Taken together, as they are meant to be, his pieces form a partially imagined biography, in which the boundaries between fact and fiction, past and present, and abstraction and representation blur.