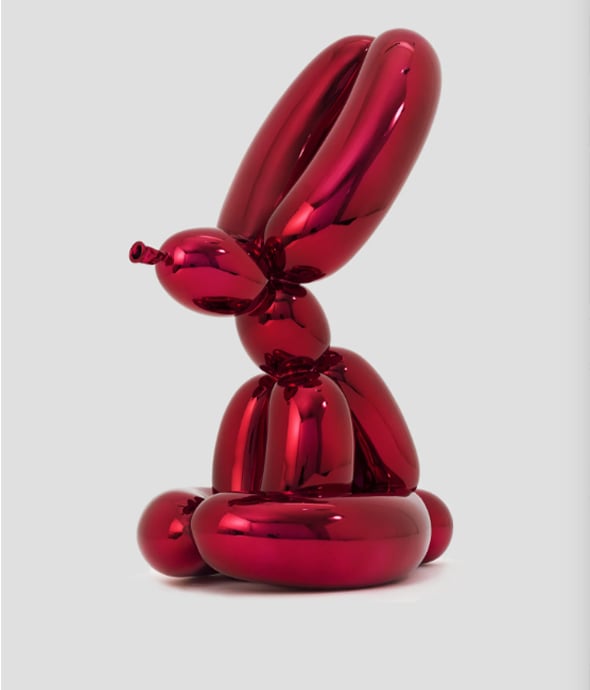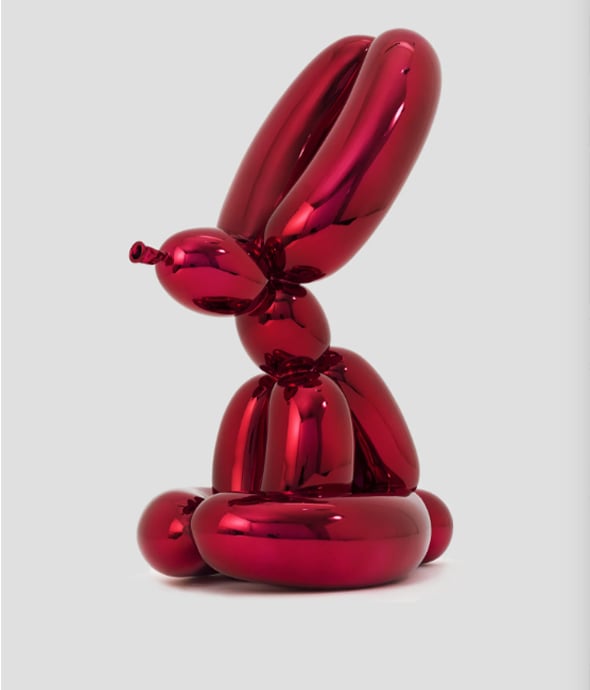 Jeff Koons - Balloon Rabbit (Red)
by Jeff Koons
€18,000.00 - €21,780.00 / Coming Soon
Jeff Koons
Balloon Rabbit (Red), 2017
Porcelain
29.2 x 13.9 x 21 cm
11 1/2 x 5 1/2 x 8 1/4 inches
Edition of 999
Stamped signature and numbered in the porcelain base, with a certificate from the Bernardaud factory
Contact [email protected] for further information and purchases.
____
SHIPPING COSTS WILL BE AT YOUR CHARGE
Contact [email protected] for further information.
Crating, transportation, customs duties, taxes and insurance costs are at the buyer's expense. From the time the artwork leaves the premises of the gallery, the buyer is liable for insurance of the work and third-party individuals.
____
Inspired by a twisted rubber balloon rabbit, Koons's Balloon Rabbit (Red) is a highly reflective red porcelain limited edition. The original Balloon Rabbit, 2005–2010, a three ton sculpture, standing over four meters high was made from mirror-polished stainless steel with transparent color coating in five unique versions: blue, magenta, violet, red and yellow.
Why a rabbit? Koons replied: "It comes from my upbringing, I grew up in south-central Pennsylvania, in a rural community, and at special times of the year, people would put things out in their front yard for decoration like reindeer at Christmas time. In the spring, around Easter time, there would be inflatable rabbits.
I was always very struck by the generosity of the neighbours in doing that, giving pleasure to other people in that way. One of the things that I'm most proud of is making work that lets viewers not feel intimidated by art, but feel that they can emotionally participate in it through their senses and their intellect and be fully engaged". The rabbit is featured prominently in Koons's oeuvre, first appearing in his 1979 work Inflatable Flower and Bunny (Tall White, Pink Bunny) and then in his stainless steel Rabbit, 1986, which marked the first time Koons's portrayed the subject matter with a highly reflective surface. Through Koons's mirror-like surfaces the viewer becomes an essential part of the artwork and undergoes an affirmation of self.