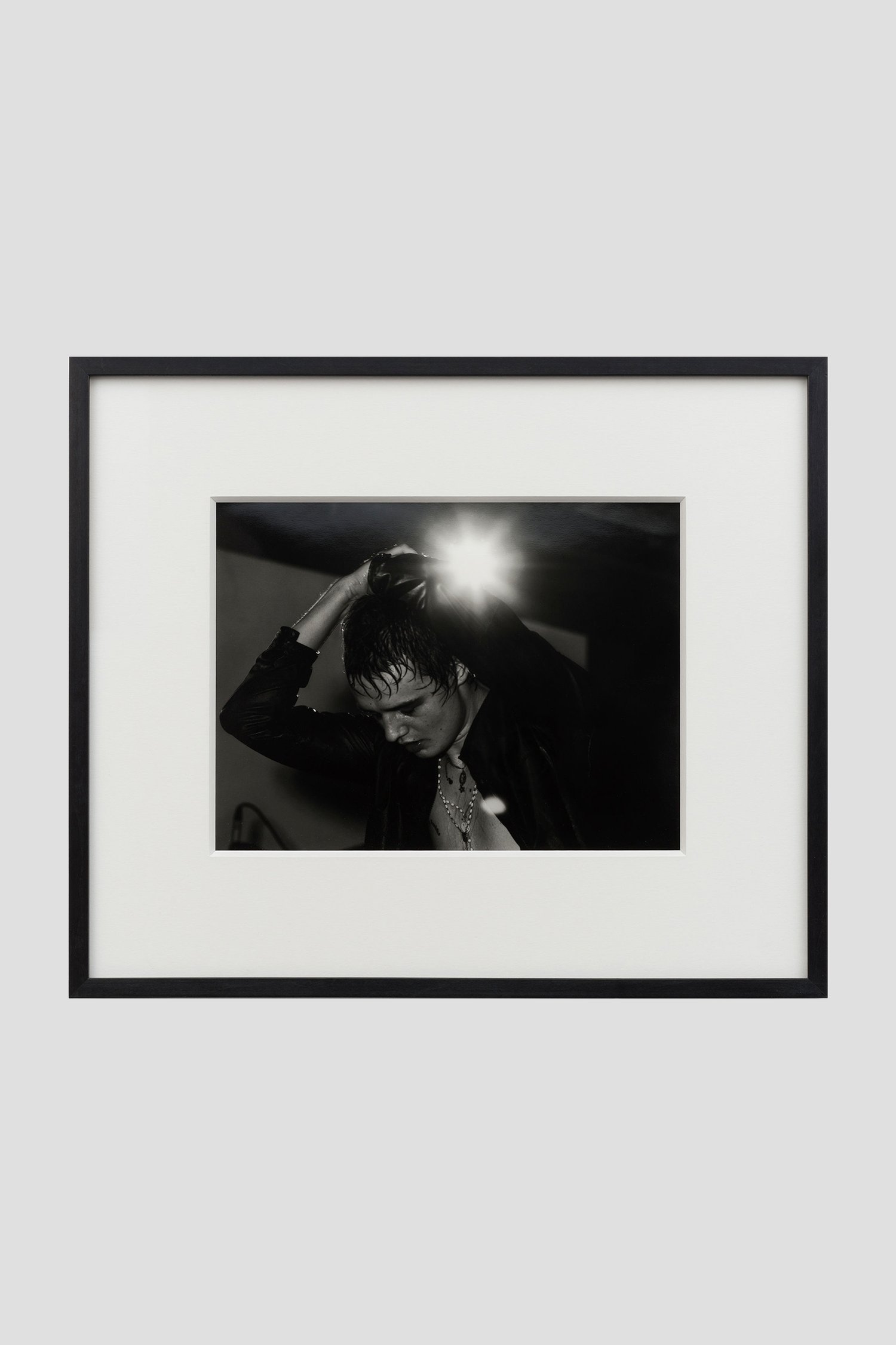 Hedi Slimane - Pete Doherty
Hedi Slimane
Pete Doherty, The early days of Babyshambles - Rhythm Factory
2004
Fiber LT jet print
48,3 x 57 x 3 cm (framed)
19 x 22 1/2 x 1 1/8 inches (framed)
Edition of 10
____
Price excluding taxes | shipping costs will be at your charge.
Crating, transportation, customs duties, taxes and insurance costs are at the buyer's expense. From the time the artwork leaves the premises of the gallery, the buyer is liable for insurance of the work and third-party individuals.
Contact theshop@alminerech.com for further information.
____
From the series 'Birth of a Cult' that focused on one of the most iconic characters of London's rock scene, Pete Doherty. The project began with a video piece that Hedi Slimane showed at Almine Rech Paris in 2004, a study of Doherty and his then new band 'Babyshambles'. Slimane started documenting Doherty when he had just completed the second Libertines album and was then kicked out of the band. 
Babyshambles created an immediate sensation and a loyal following. Most of their performances had been 'guerilla gigs', irregular or unplanned events which have always generated enormous fervour and excitement and which on occasion had degenerated into riots. Between jail, crack addiction and tabloid coverage, Doherty's public persona has been distorted and manipulated. This failed to hide that fact that he is a truly original musician, a charismatic frontman, songwriter and performer, and an authentic poet of our times.