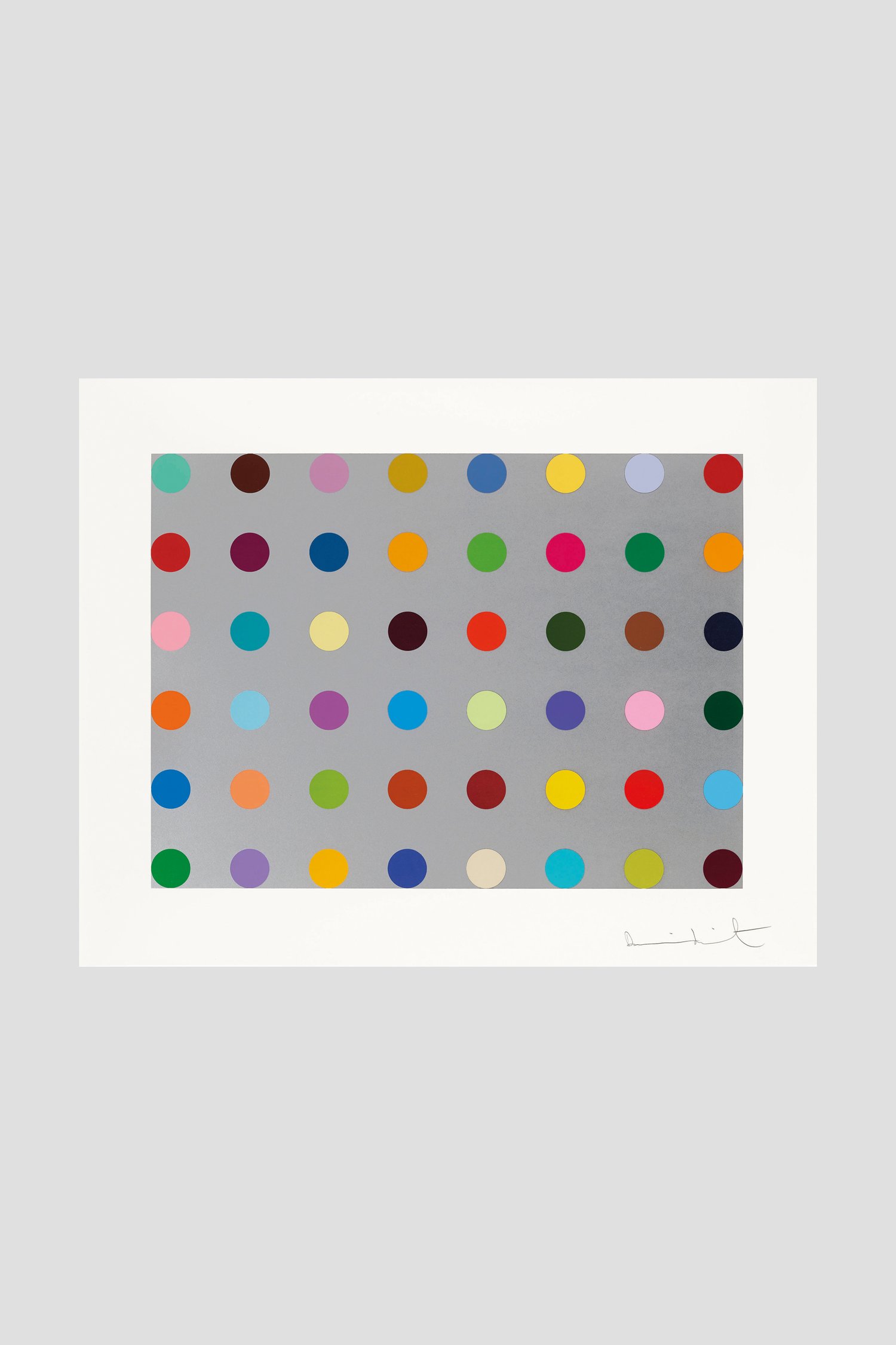 Damien Hirst - Histidyl
Damien Hirst
Histidyl
2008
Silkscreen print with metallic silver
76 x 95 x 4 cm (framed)
29 7/8 x 37 3/8 x 1 5/8 inches (framed)
Edition of 150
Signed and numbered
Framing included
----------------------------------------------------------
SHIPPING COSTS WILL BE AT YOUR CHARGE
Contact theshop@alminerech.com for further information.
Crating, transportation, customs duties, taxes and insurance costs are at the buyer's expense.
From the time the artwork leaves the premises of the gallery, the buyer is liable for insurance of the work and third-party individuals.
---------------------------------------------------------
"Histidyl" is an example of Hirst's 'Pharmaceutical Paintings', which are composed of his signature colored dots. As a way of exploring the interactions and harmony between pure color, the Pharmaceutical series aims to present a mechanically produced experiment in color. While they appear to be created by a machine, Hirst meticulously attempts to remove any physical evidence of human intervention. Like the rest of the series, "Histidyl," is sourced from the chemical company Sigma-Aldrich's catalogue Biochemicals for Research and Diagnostic Reagents, a book Hirst stumbled across in the early 1990's. The grid formula of the perfectly arranged, complimentary, yet never repeated colors in the Pharmaceutical Paintings are the basis for this endless series.