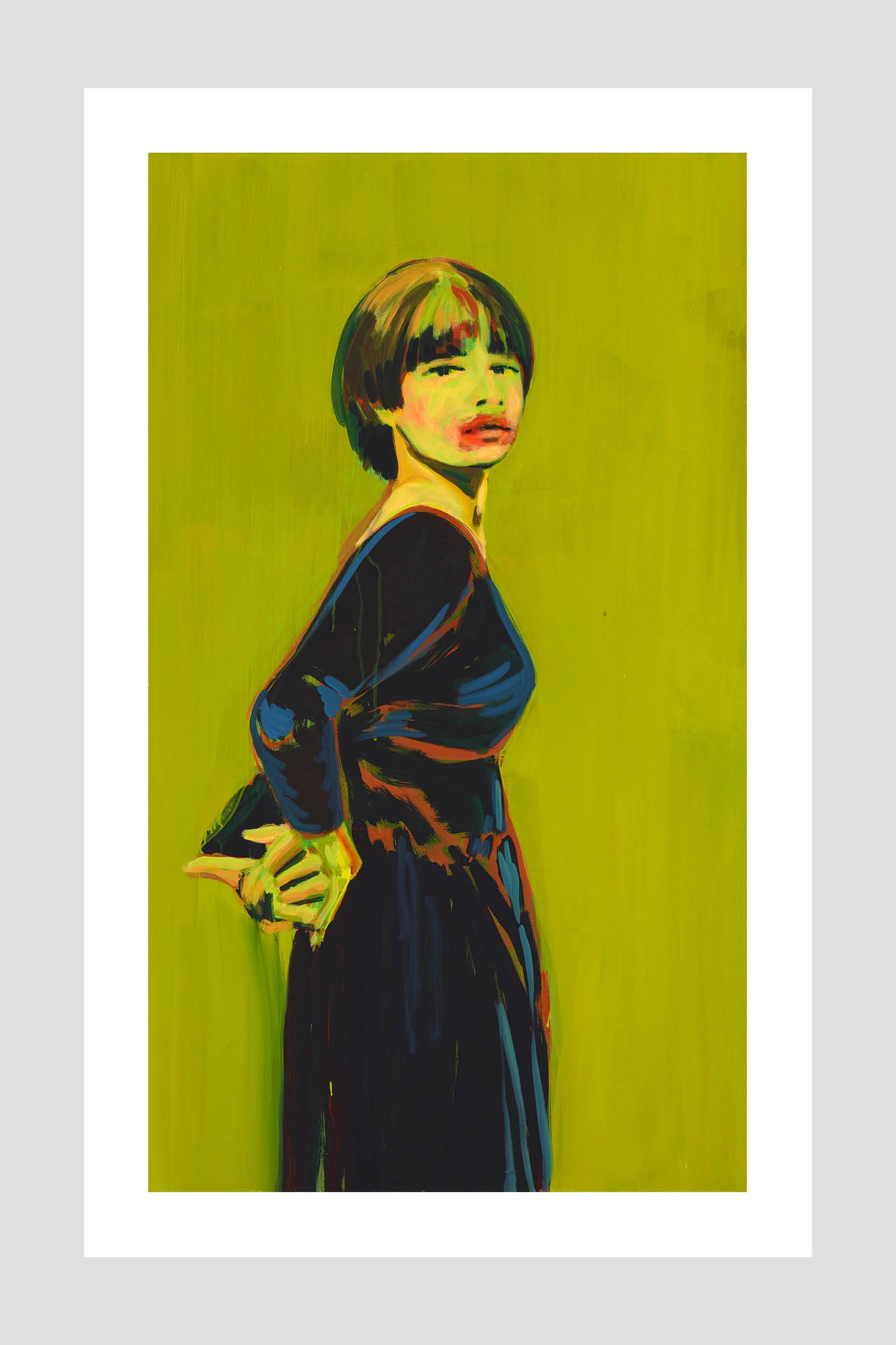 €
2,000.00 -
€
2,420.00
Sold out
Claire Tabouret - The Spell
Claire Tabouret
The Spell
2022
Archival pigment print on cotton paper
90 x 56 cm
35 1/2 x 22 1/2 in
Edition of 75 + 20 APs
Signed and numbered on the front
Almine Rech Editions is pleased to present The Spell, the second limited edition collaboration with artist Claire Tabouret. The edition will be released in conjunction with the exhibition I am spacious, singing flesh curated by Kathryn Weird and on view at Palazzo Cavanis in Venice from April 23 to November 27, 2022, a side event during the 59th Biennale di Venezia international art fair.
I am spacious, singing flesh presents a critical reading of the key dimensions of Claire Tabouret's work in a remarkable survey exhibition curated by Kathryn Weir. The show explores multiple transformations: of the self and other, of collective identities, struggle, release, and refuge. Creating a powerful and unexpected dialogue with a number of vernacular devotional objects drawn from archaeological and liturgical collections in Italy, the X works invoke an ambivalent threshold in Tabouret's practice. In the context of ecological and social crises, Tabouret creates a portal into multiple temporalities and subjectivities where we can consider alternative relationships amongst ourselves, and between us and our environment.
This exhibition is presented by FABA (Fundación Almine y Bernard Ruiz-Picasso para el Arte) in collaboration with Almine Rech.
— Kathryn Weir, Curator
____
Estimated delivery date / August 2022
Maximum 1 print per pre-order
Multiple orders will automatically be refunded
Print may vary slightly from image
Buyer agrees to sign full Terms & Conditions
- Terms & Conditions
The buyer agrees that he will not sell, convey, transfer, lease, lend or otherwise dispose of the artwork, during a period of 24 months starting from the date of purchase.
Check our full T&C page or contact theshop@alminerech.com for additional information.
Select applicable taxes option | shipping costs calculated at checkout.
*Taxes - European Union
Price including VAT - EU customers are subject to Belgian VAT.
*Non European Union
For customers outside the EU, local taxes and duty fees may apply and are at your expense. Please get in touch with your local customs office for more information.
Shipping, customs duties and taxes are at the buyer's expense. From the time the artwork leaves the premises of the gallery, the buyer is liable for insurance of the work and third-party individuals. Shipping flat, including cardboard portfolio.