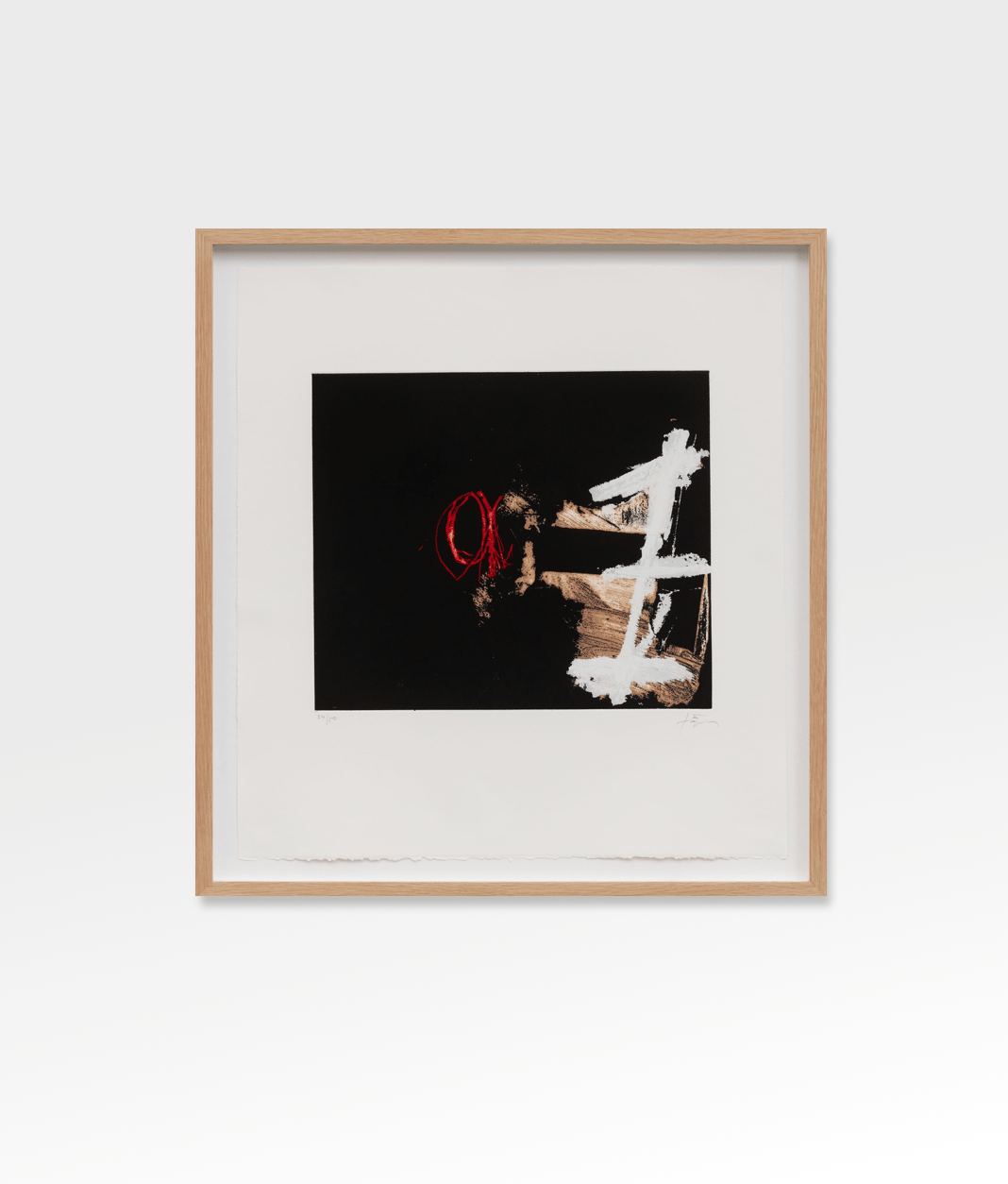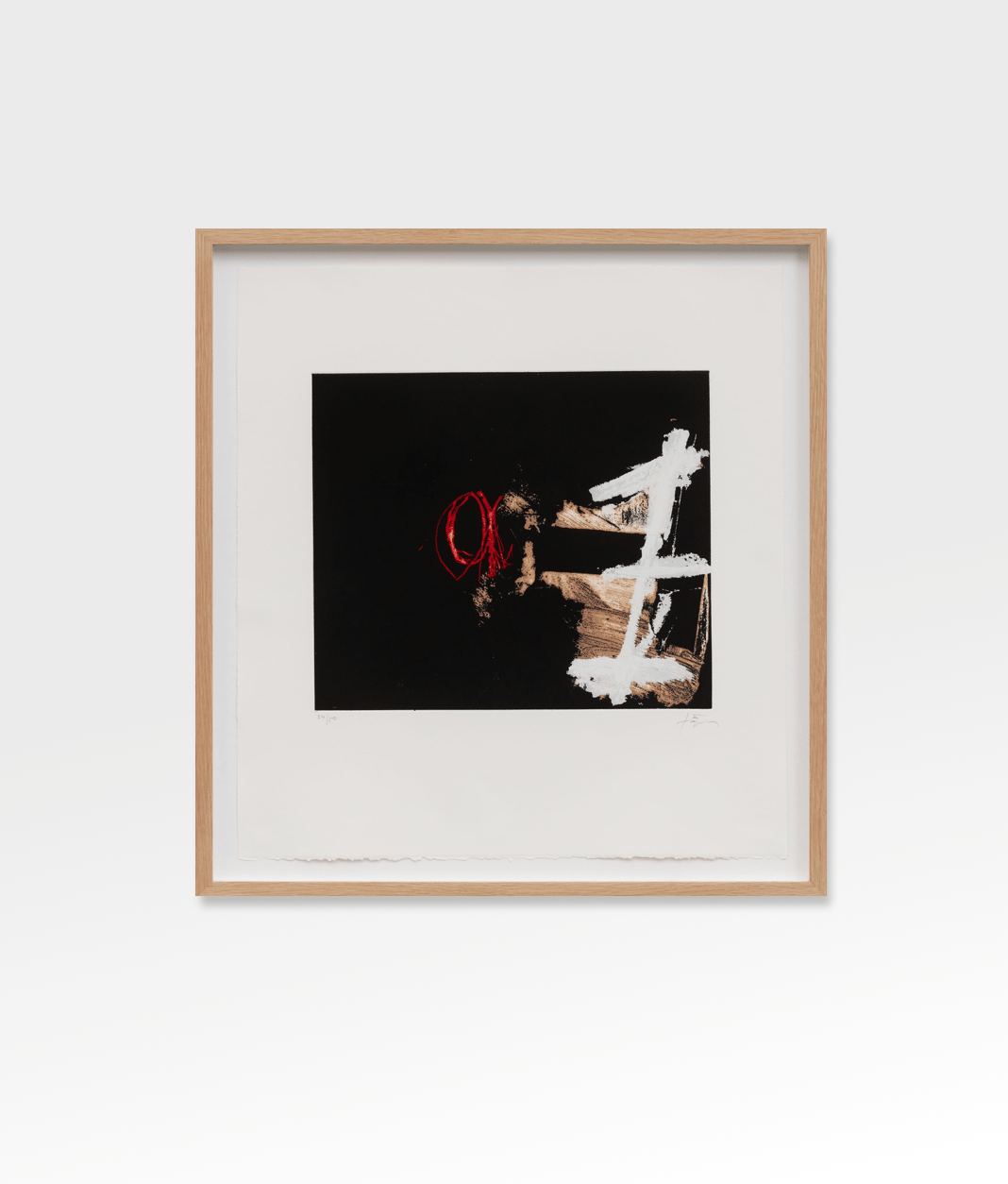 Antoni Tàpies - Signe blanc
by Antoni Tàpies
€3,800.00 - €4,598.00
Antoni Tàpies
Signe blanc, 2006
Etching, roller and silkscreen
58 x 55 cm (framed)
22 7/8 x 21 5/8 in (framed)
Edition of 50, signed and numbered on the front.
The material aspects of an artwork were of prime importance for Antoni Tàpies, hence his interest in constantly trying new elements and techniques. In this sense, printmaking offered him a wide range of possibilities.
For the artist, one of the biggest challenges of this medium was to transfer onto paper the variety of textures that he was able to achieve in his paintings. This was done by using a copper plate that Tàpies treated as though it were a piece of cardboard or paper, and by performing the same operations with his fingers and brushes. It was just another way of attacking the surface by which, as Tàpies said, submerging the copper plate in acid replaced the knife.
The etchings show a series of images that are related and which establish a common pictorial thread. Motifs such as crosses, feet, letters, etc., reoccur in various forms. However, they do not have a narrative character with a beginning, a middle and an end, but are rather variations on a theme.
---------------------------------------------------------
Please enquire for additional information on available prints.
Edition not included in September's free shipping promotion.
SHIPPING COSTS WILL BE AT YOUR CHARGE
Contact [email protected] for further information.
Crating, transportation, customs duties, taxes and insurance costs are at the buyer's expense. From the time the artwork leaves the premises of the gallery, the buyer is liable for insurance of the work and third-party individuals.