next
prev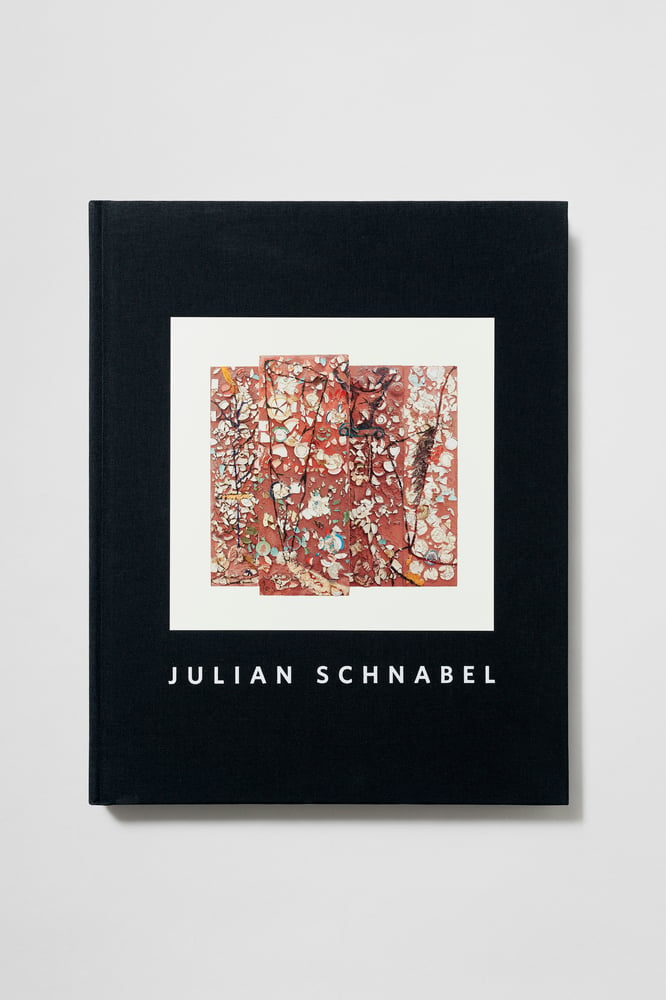 Julian Schnabel - Plate Paintings 1978-1989
€

55.00

Julian Schnabel
Plate Paintings 1978-1989
2017

Texts by Rudi Fuchs, Julian Schnabel, and Heidi Zuckerman

30.48 x 24.13 cm - 12 x 9 1/2 inches
150 Pages
Hardcover
English
Edition of 2500

ISBN 978-0-692-79255-1

Julian Schnabel is an American painter and film director. Since the 1980s, his process has entailed innovative approaches to the painting's surface as a departure point in his large-scale, mixed media explorations. His most recent work began with photographs transferred onto polyester using inkjet printing, a technique that imbricates image and fabric as a foundation for large, expressive brushstrokes and abstract, spray-painted marks. These materials also sink intentionally into the fabric, instead of resting traditionally on its surface, so much so that the artist turns over the polyester in the process and often continues the composition from the back, ultimately presenting the reversed side as the finished surface of his paintings.